Planet of the Apps: where are they now?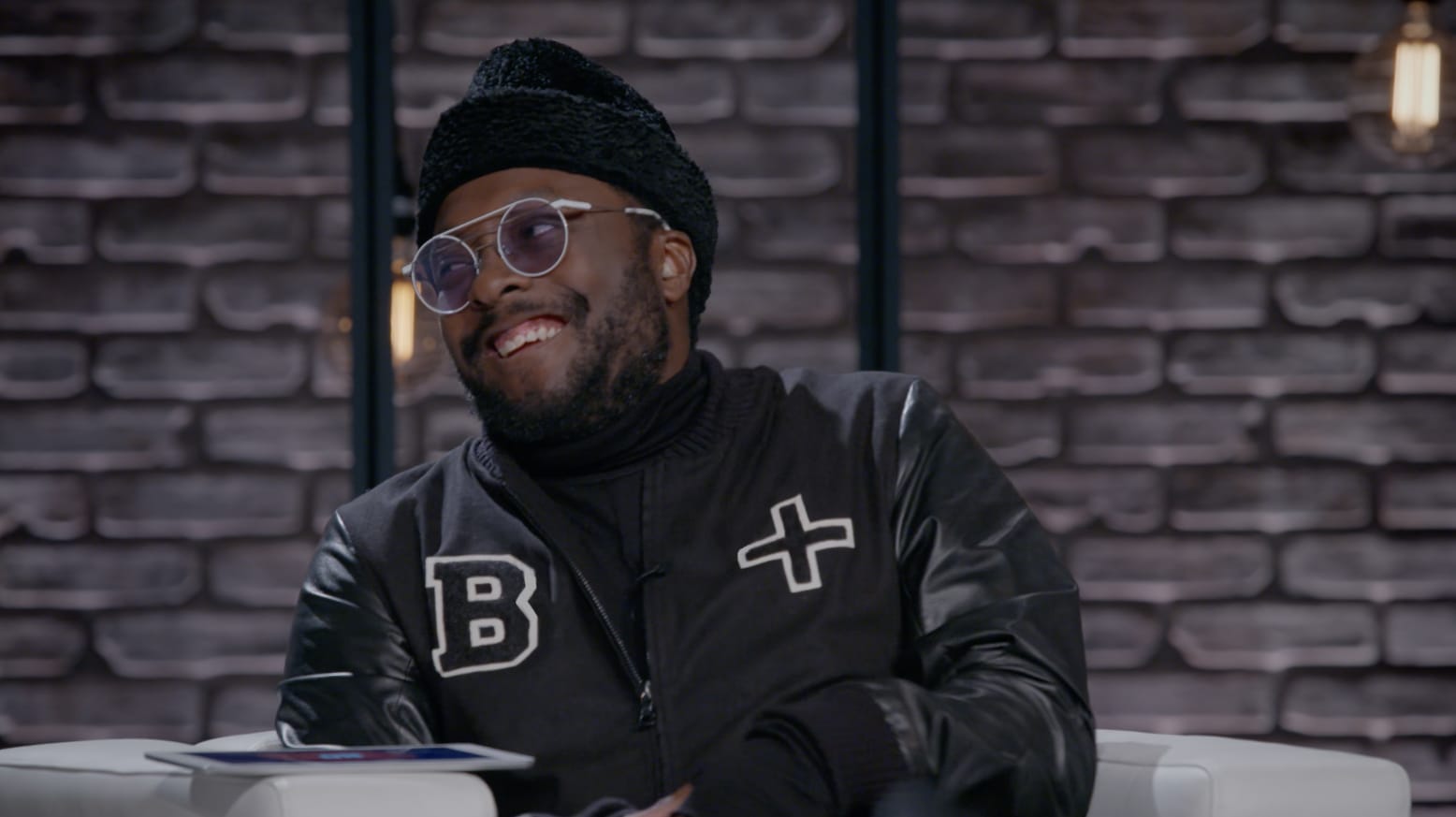 Over the holiday break I remembered Planet of the Apps was an actual show and not a fever dream I had. While I assume the only way you found this post was seeing if anyone is still talking about this show in 2023, for the 2 confused readers who have no idea what I'm talking about, it was a Shark Tank-esque show produced by Apple where people would pitch their ideas for the App store to a panel of celebrity judges. The best pitches would work with their celebrity mentor for 6 weeks, after which they'd present their idea it to an honest-to-goodness actual Silicon Valley venture firm (Lightspeed) to secure funding.
On paper it had all the makings of the good TV show, and the general premise made perfect sense for Apple's first foray into TV production. It capitalized on the zeitgeist of the second dot com boom where it felt like anyone could make an app and get filthy rich. It also had a (mostly) star-studded ensemble cast, decent production value, and all the resources of Apple itself, the very ecosystem contestants were vying to join.
But where it goes off the rails is the specific celebrity judges they picked that make the show so cringingly-satisfying to watch. You have Gary Vaynerchuk, a.k.a. Gary Vee, the poster child alpha male of hustle culture. will.i.am, musician-turned-failed tech entrepreneur (though to their credit picking apple.de.app would have been even more confusing). And the queen of snake oil and quackery herself, Gwenyth Paltrow. The fourth investor, Jessica Alba (actress-turned-founder of Honest Co), I have nothing bad to say about. But neither she nor her showmates has a clue about starting and running a tech business, and every time they open their mouth, pure comedy ensues.
And that is why I love watching this show.
It felt as if Apple really wanted to make the show about the Lightspeed VC partners but couldn't afford them, so they filmed all the VC pitches together in a matter of hours and shoved whatever celebrities they could find in their stupid set they built (complete with a real escalator you had to ride on to give your elevator pitch—IT WASN'T EVEN AN ACTUAL ELEVATOR). Gary's eyes glaze over as the big words pour out. will.i.am looks stoned out of his mind. Zane Lowe is just happy to be included. It's wonderful.
While rewatching this (out-of-touch-with-) reality show, I began to wonder what happened to the founders and businesses that got their 15 minutes of fame, but couldn't find anyone talking about this show after it happened (apparently I am all this show's fanbase has left). Still curious, and realizing I'd have to do some digging anyway, I figured I might as well write it down in a blog post. So without further ado, in order of appearance: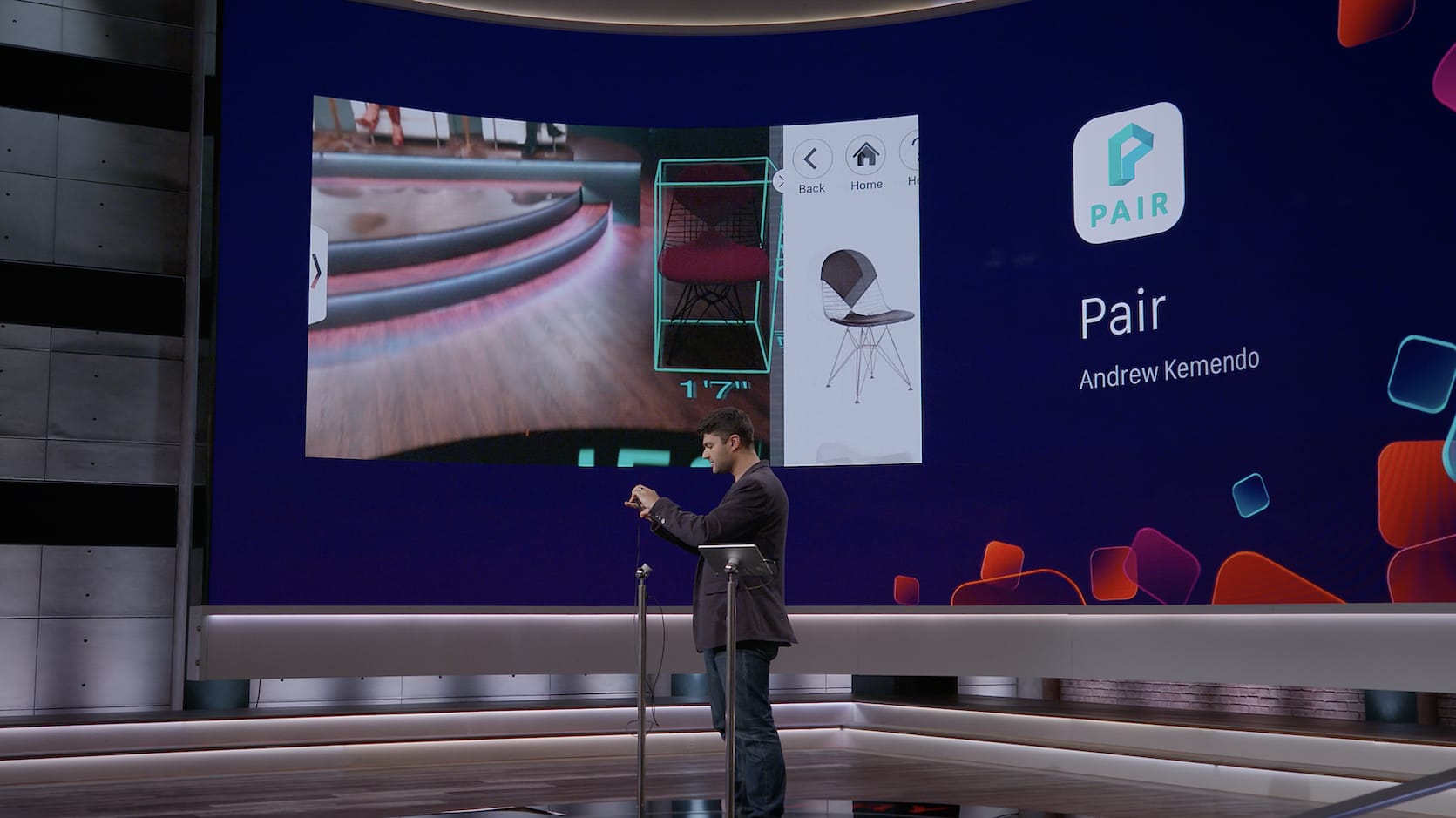 Pair (ep 1)
Description

Shop for home furniture using augmented reality

Founder

Requested

$4m

Mentor

Jessica Alba

Raised

—

Status

Acq. Manor Financial in 2019 (unknown amount)
Jessica, bless her heart, did everything within her power to educate Andrew, help his business model, and get him connected to as many people as she could. And Andrew is likeable enough to make for great TV listening to his entrepreneurial-everyman struggles of feeding his family beans & rice on months when there's no salary to pull. Though Andrew knocked the demo out of the park—both the initial pitch and VC pitch—he failed to secure funding because there didn't seem to be any depth to the business model. But fortunately the tech was impressive enough for an acquisition in 2019. Since the show, Andrew hopped around a few startups before working for Unity as a principal architect.
Companion (ep 1)
Description

Personal safety app to mark yourself as safe.

Founders

Requested

$3m

Mentor

Gary Vaynerchuk

Raised

$1m (Lightspeed)

Status

Vanished
Gary spent the entire show telling Lexie and Jake how great and smart he is while spouting intro-to-business level advice they had already done years ago. The duo did score $1m investment from Lightspeed, but the app mysteriously vanished into thin air right after the episode aired. Almost as if both founders mutually agreed to kill the company to avoid ever having to listen to Gary's voice again. After the show, Jake suddently became an investor (possibly with $1m in pocket?), while Lexie went on to just work at other companies (she's currently a Product Manager at Warner Bros.).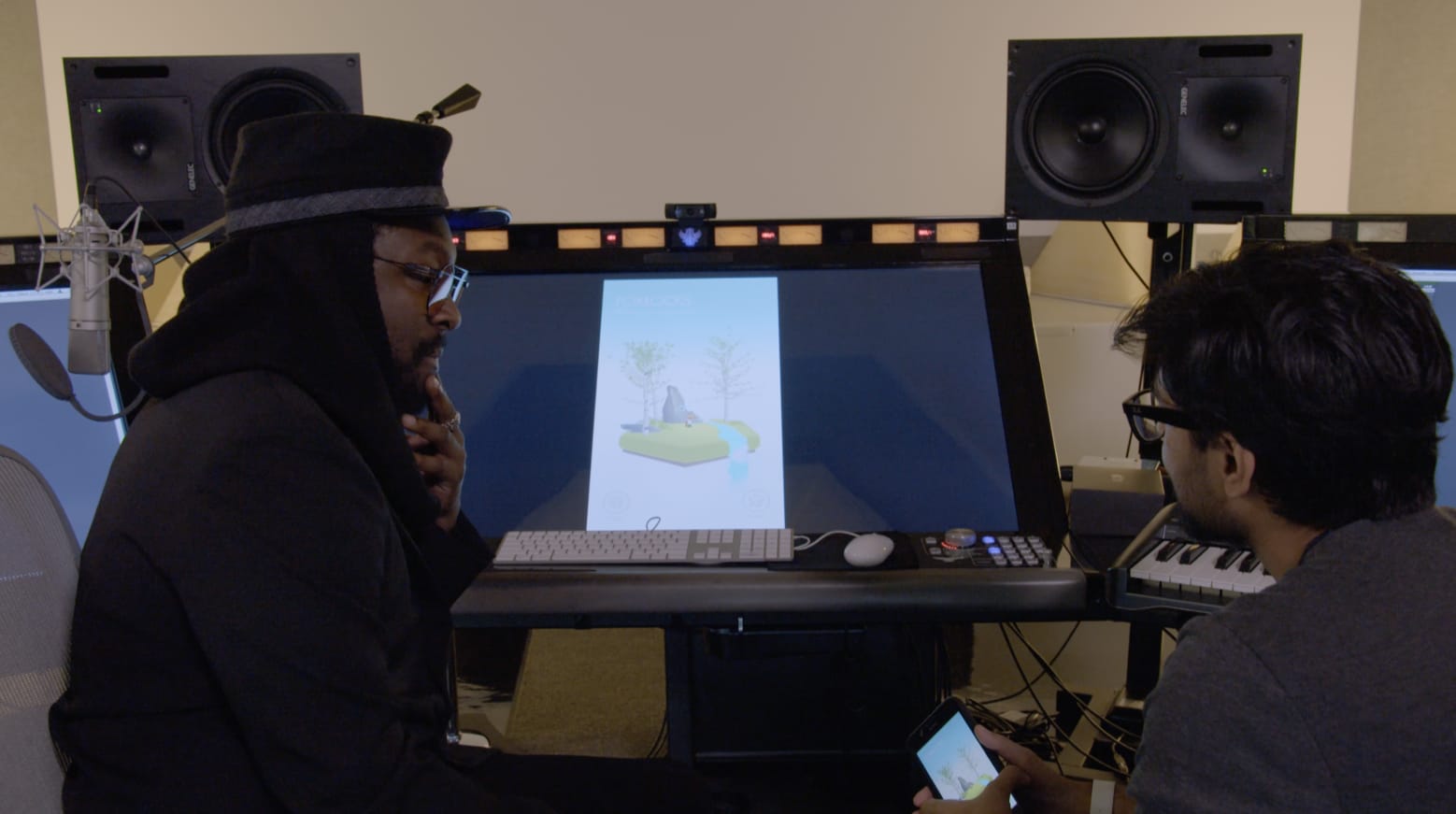 Tracks (ep 2)
Description

Personal fitness, gamified

Founder

Requested

$1m

Mentor

will.i.am

Raised

$300k (Lightspeed)

Status

Fizzled
This is peak will.i.am and the reason I watch the show: convincing a poor young developer to turn his beloved fitness app into a Pokémon-inspired battle game. We're also treated to the best montage in the entire show, with will.i.am's rapidfire questions "Can my fox battle Kanye's fox?" "Can my fox have access to my calendar?" "Can my fox have access to my Instagram?" "Can my fox have armor?" "Can I talk to my fox? … No not Siri; I want to talk to my fox." This is another happy ending, because though the app failed to gain traction and ultimately ran out of money, the founder went on to be an iOS developer for Apple. And gets to text will.i.am from time-to-time (which, being honest, is the greatest reward of all).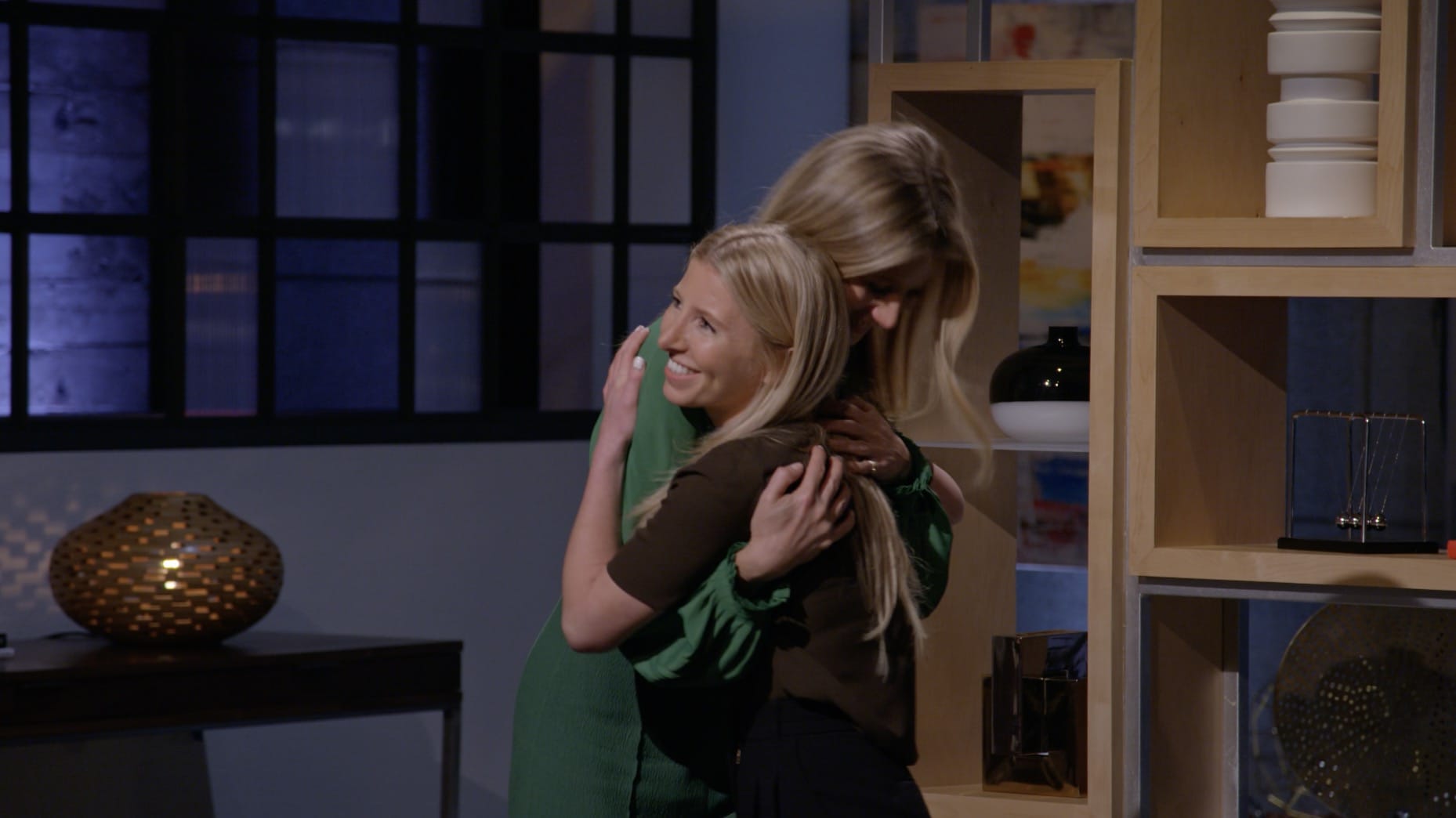 Dote (ep 2)
Description

Shop for clothes from multiple sites at once

Founder

Requested

$500k seed

Mentor

Gwenyth Paltrow

Raised

$5m Series A (Lightspeed)

Status

Crash & burn
In what is probably the most realistic depiction of Silicon Valley VC funding, a charismatic founder convinces Lightspeed to throw gobs of money at hopping on a bandwagon they don't want to miss. And in an even-more realistic depiction of Silicon Valley, Dote would go on to become an influencer mega-brand that would raise $23m in funding and be at the center of viral Instagram Fiji shopping trips until it would die from scandals that women of color at the company were treated differently than white women. The controversy scared away so many users that the app disappeared from the App Store in 2019, about 2 years after this episode. Lauren would go on to become a VC investor herself, and seems to be doing just fine.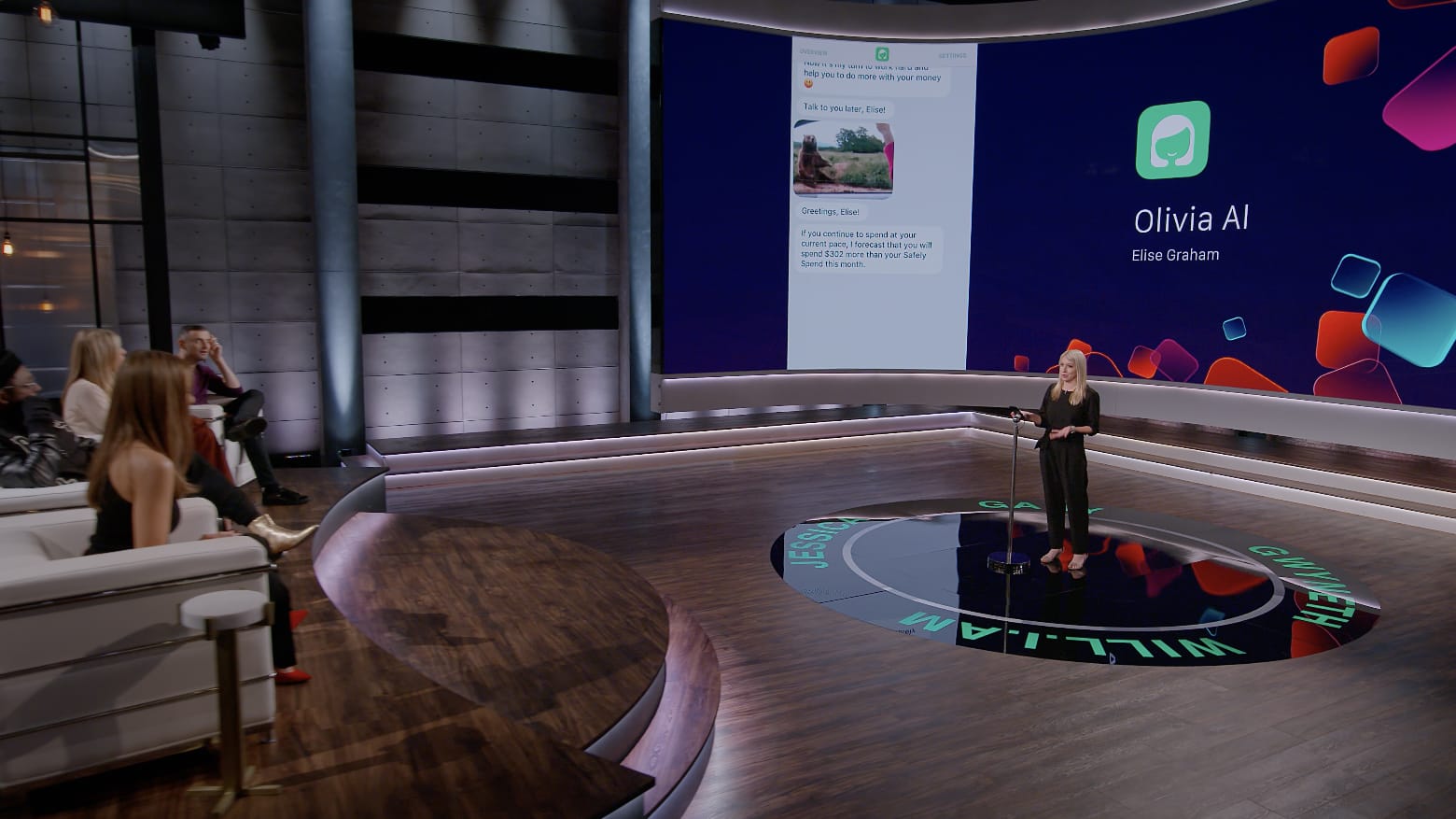 Olivia AI (ep 3)
Description

AI chat app for finances

Founders

Requested

$1m

Mentor

Gwenyth Paltrow

Raised

—

Status

Acq. Nubank in 2021 (unknown amount)
The founders are absent entirely while one of their star Texan developers (who later becomes Head of Product at the company? the timeline is unclear) stands in. She talks about living with a neurological disorder similar to Parkinson's, and I can only imagine they edited out all the clips of Gwenyth hocking her essential oils and healing crystals at this poor girl because all that's left is Gwenyth trying to desperately pretend she knows what Artificial Intelligence means ("artificial intelligence" is what your target demographic suffers from, Gwenyth). Though Lightspeed does not invest, the startup continued to operate for years successfully, leading up to an acquisition in 2021 (one of the longer runs of apps on the show). The developer that pitched would move on to successful roles at various companies, including CEO of one and Chief of Staff of another.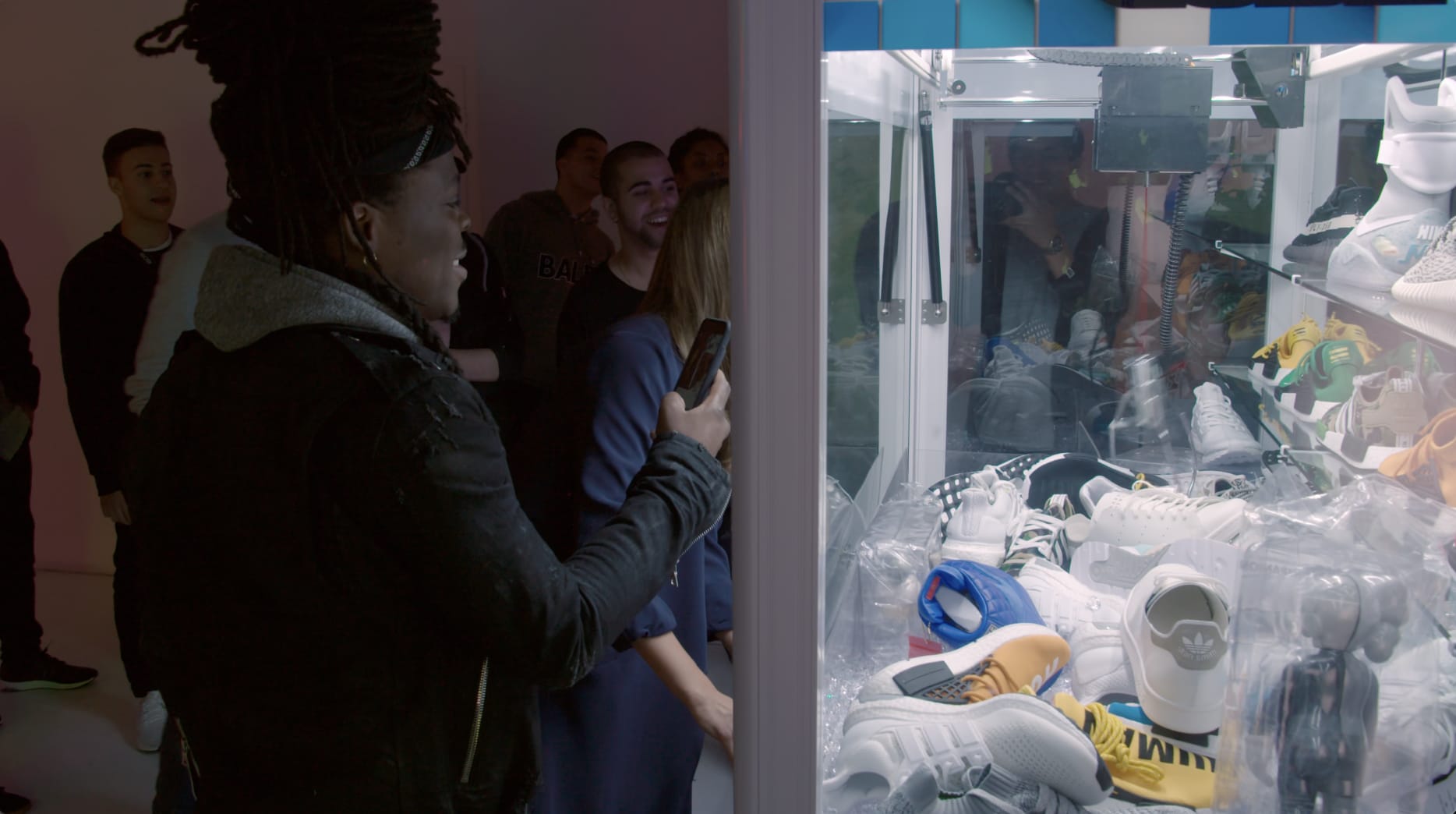 Flip (ep 3)
Description

Sneakerhead auction app

Founder

Requested

$3m

Mentor

Jessica Alba

Raised

$300k (Lightspeed)

Status

Fizzled
Kemar is a multi-talented ex-Google, ex-Apple developer-turned-founder/CEO who's just living his best life as a sneakerhead. He picked Jessica as his mentor, probably because she's the only person that has ever shipped real products. But most of his journey was showing the dope party in LA he threw. He won $300k from Lightspeed, and would go on to operate for a couple years with unknown resources and to unknown success (but certainly not much). I couldn't find what Kemar's been up to as his current title on LinkedIn is still CEO of Flip though the app has been inactive for years. Hopefully he made enough to just throw the parties he wanted to and is currently chilling.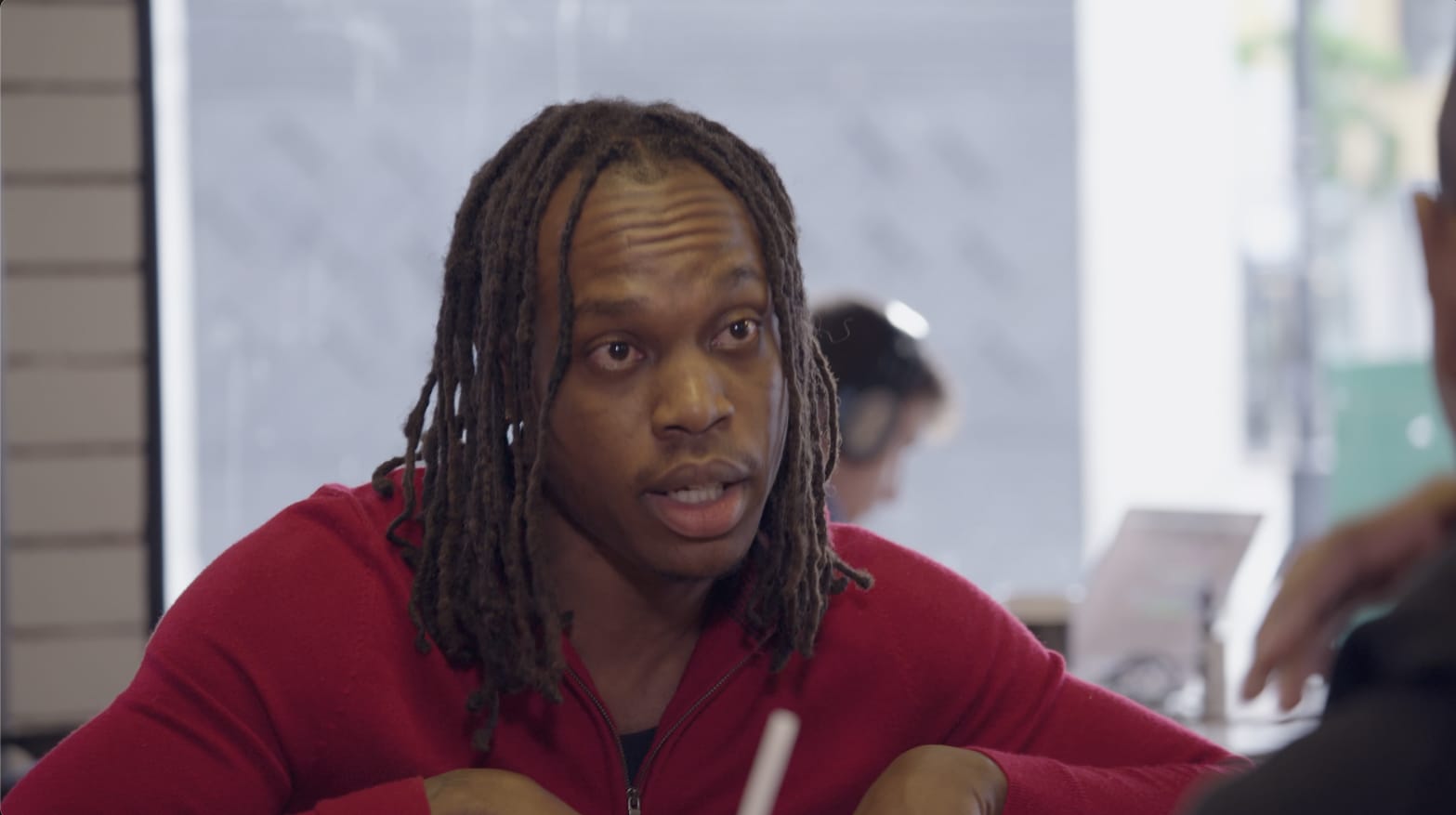 SubwayTalent (ep 4)
Description

Talent booking

Founder

Bens

Requested

$800k

Mentor

will.i.am

Raised

—

Status

Failed to launch
The irony of a talent-finding app's founder being talentless himself is not wasted on us as we watch him blow up his shot at business and free money in the 8 minutes of screentime he gets. He rejects will.i.am's desparate pleas to accept his competitor Damon Wayans Jr.'s offer of a buyout (yes, that Damon Wayans Jr.), goes double-or-nothing in his VC pitch, and loses. In the pitch meeting, will.i.am sheepishly stands in the corner the whole time (looking fly as hell though), waiting for it to bomb, and hoping this wouldn't be remembered (sorry, will—I remember it, and all the episodes are still free to watch on Apple Music). To no one's surprise, he raised nothing, and Lightspeed laughed him out of the room. I couldn't find any trace of this app ever being created other than a failed IndieGoGo (which everyone knows is always the best backup after failing to raise).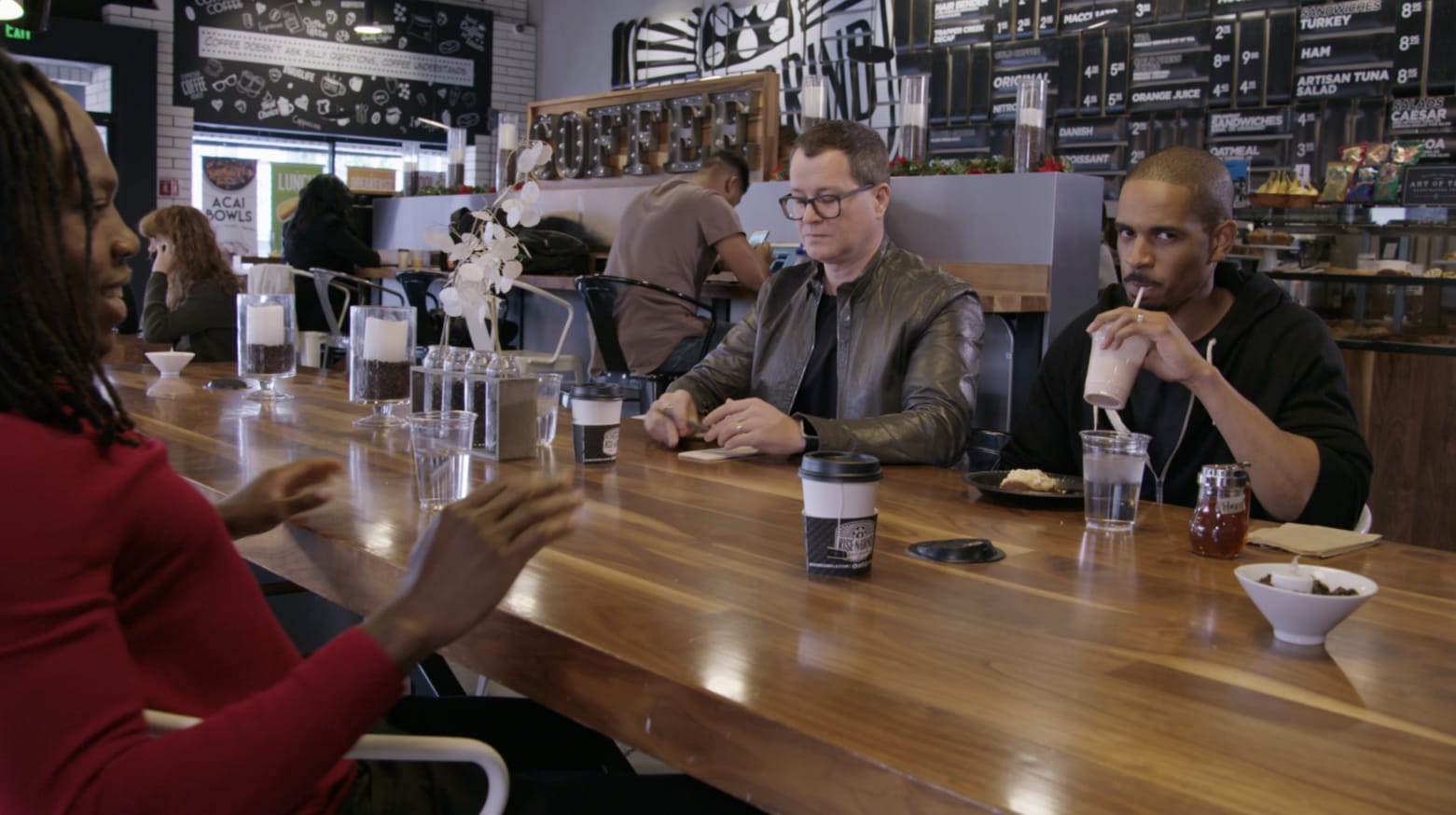 MerchBooth.com (formerly Special Guest App) (ep 4)
Description

Talent booking

Founders

Requested

$1.5m

Mentor

will.i.am

Raised

$500k (Lightspeed)

Status

Pivoted to MerchBooth.com
Damon Wayans Jr. is a saint, having patiently sat through one of the dumbest business meetings of his career while retaining his class. We have no idea what will.i.am did or didn't do for this app because before we know it we're back in the pitch room with Will in the corner again (in the same fly outfit) fearing a repeat. Though the VCs aren't wowed, they do shell out a small pittance almost out of pity for Will. The business still seems to be hanging in there, though it's pivoted to a merch platform. Kristopher is currently trying to be a business thoughtleader, while Damon Wayans Jr. continued his acting career without pause.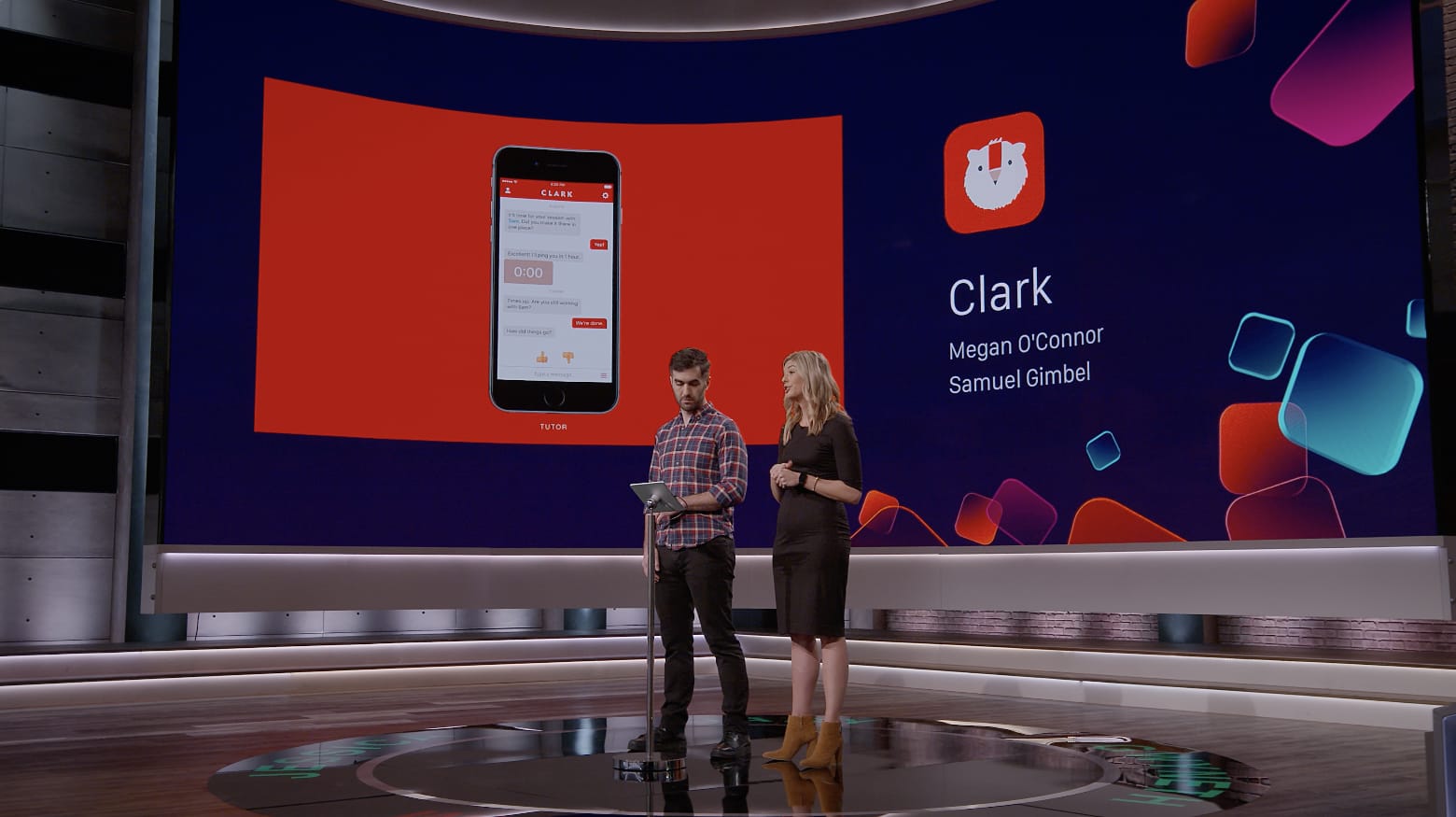 Clark (ep 4)
Description

Biz management for tutors

Founders

Requested

$2m

Mentor

Gary Vaynerchuk

Raised

$2m (Lightspeed)

Status

Acq. Noodle in 2019 (unknown amount)
I'm baffled why the founders chose Gary as their mentor for an education app, as once again he doesn't seem to provide anything other than interrupting people in the VC pitch meeting. Despite the Veester's stink on it, the company was able to grow and get acquired in 2019. Both the founders went on to fulfill the contractual duty to become investors themselves after their successful startup exit.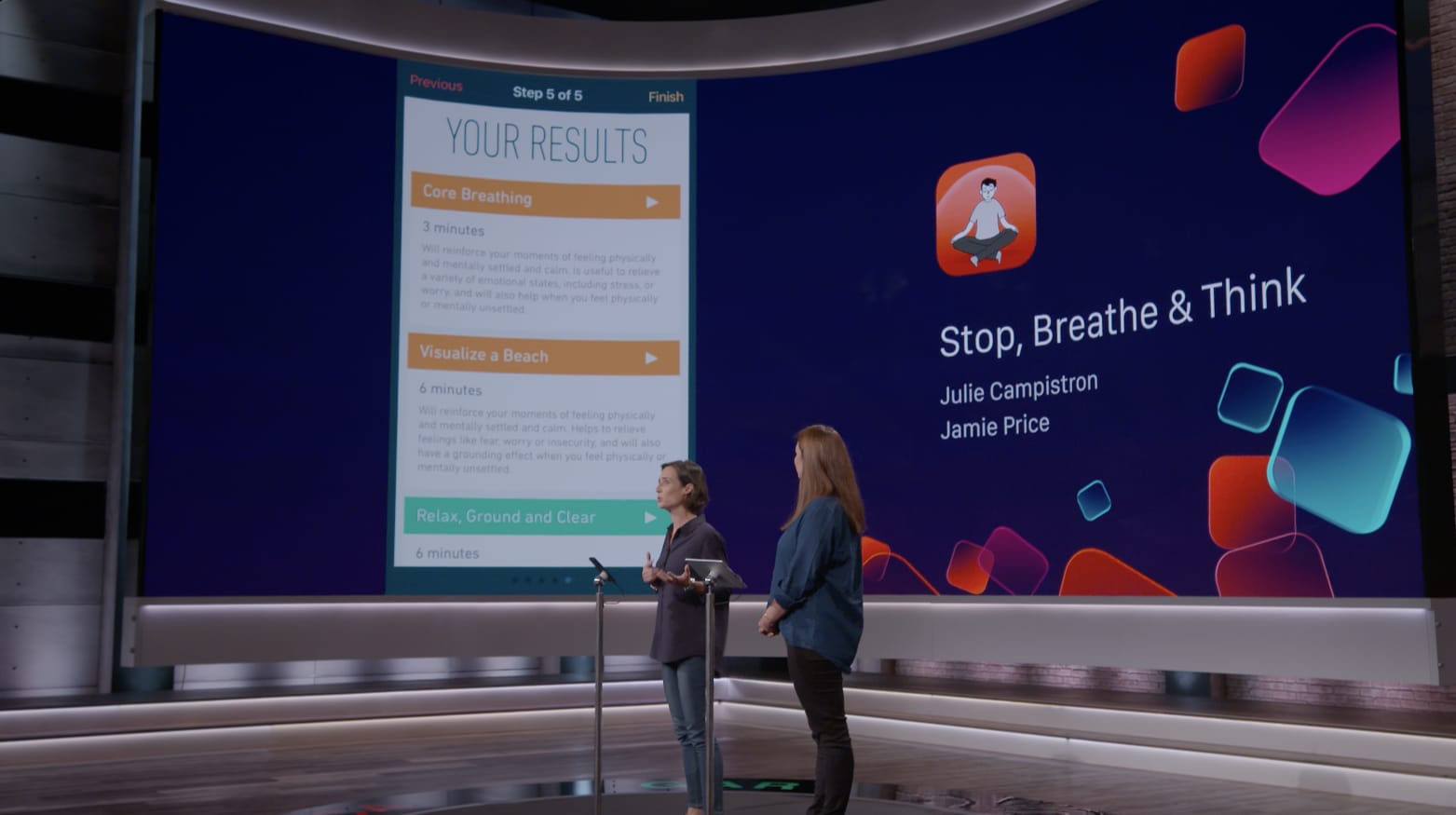 MyLife (formerly Stop, Breathe, & Think) (ep 5)
Description

Mindfulness app

Founders

Requested

$5m

Mentor

Jessica Alba

Raised

—

Status

Acq. Meredith Corp in 2019 (unknown amount)
This app had a fun VC pitch with kid-friendly animations and a lot of character. Though they didn't win funding from Lightspeed, they would grow the business up till its acquisition and rebrand in 2019–2020. Jamie went on to do some woo-woo spiritual journeys with her prize money, while Julie, who was already highly-experienced in the tech world, continued on to more success at various companies.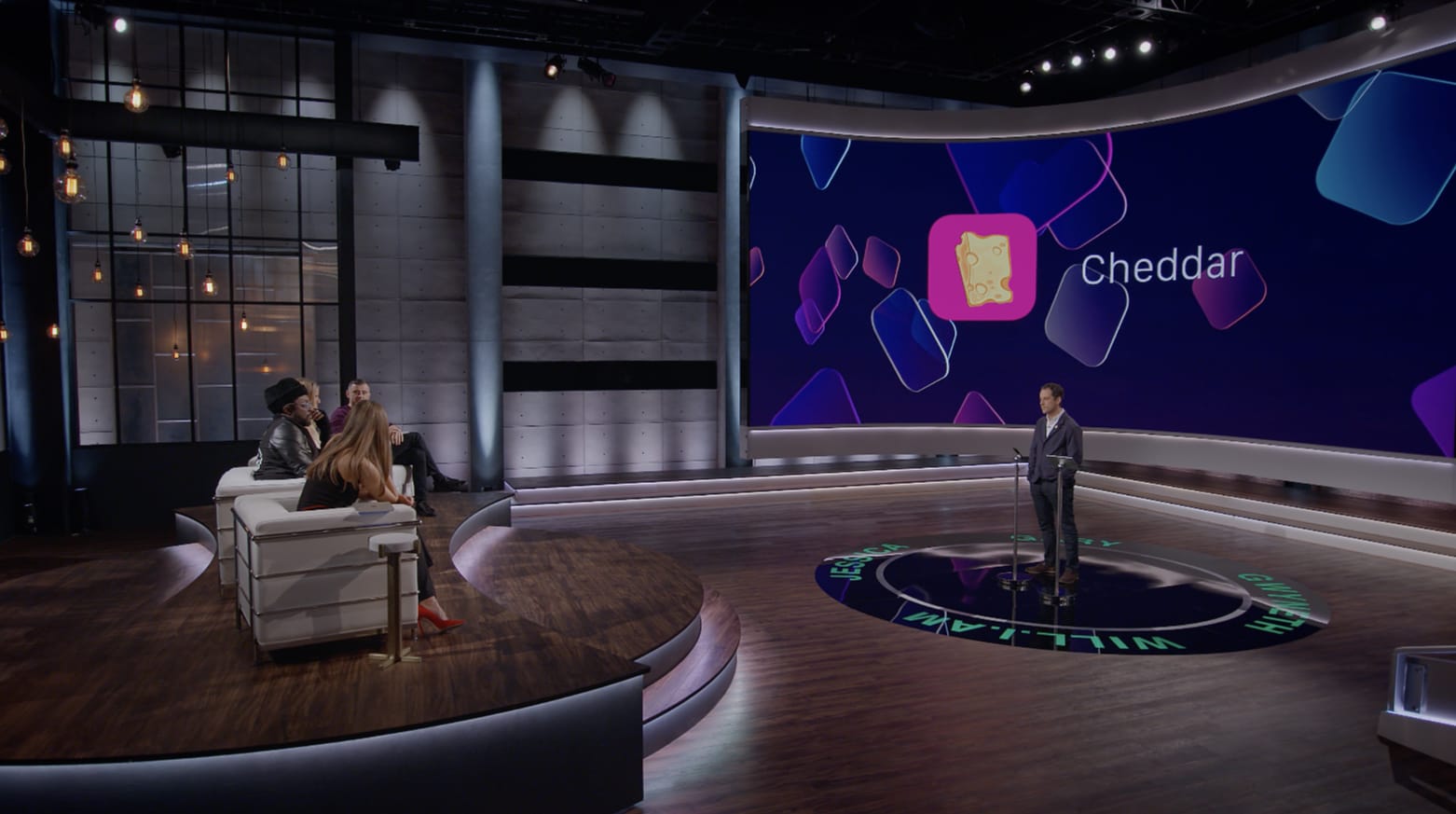 Cheddar (ep 5)
Description

Old-school 24/7 TV content

Founder

Requested

$20m (Series B?)

Mentor

will.i.am

Raised

$1m (Lightspeed)

Status

Acq. Altice USA in 2019 ($200m cash)
Listening to the pitch of trying to necromance cable TV's rotting corpse in the streaming era reminded me of the self-deprecating joke tagline to John Oliver's podcast The Bugle: audio newspaper for a visual world. The brazen stupidity of the idea even inspired will.i.am to drop the showerthought "there's B2B, there's B2C, but why no P2P—people-to-people?" Bold thinking, Will—that's what we love from you. Lightspeed was already an investor, which made for horrible television as the founder and panel just had a normal low-stakes board meeting. Even will.i.am nervously wiped his sweaty brow the entire time, wondering why he was even there. Jon would go on to sell his stupid idea to a stupid company for a stupid amount of money ($200m) in 2019 which he appears to have become an advisor for.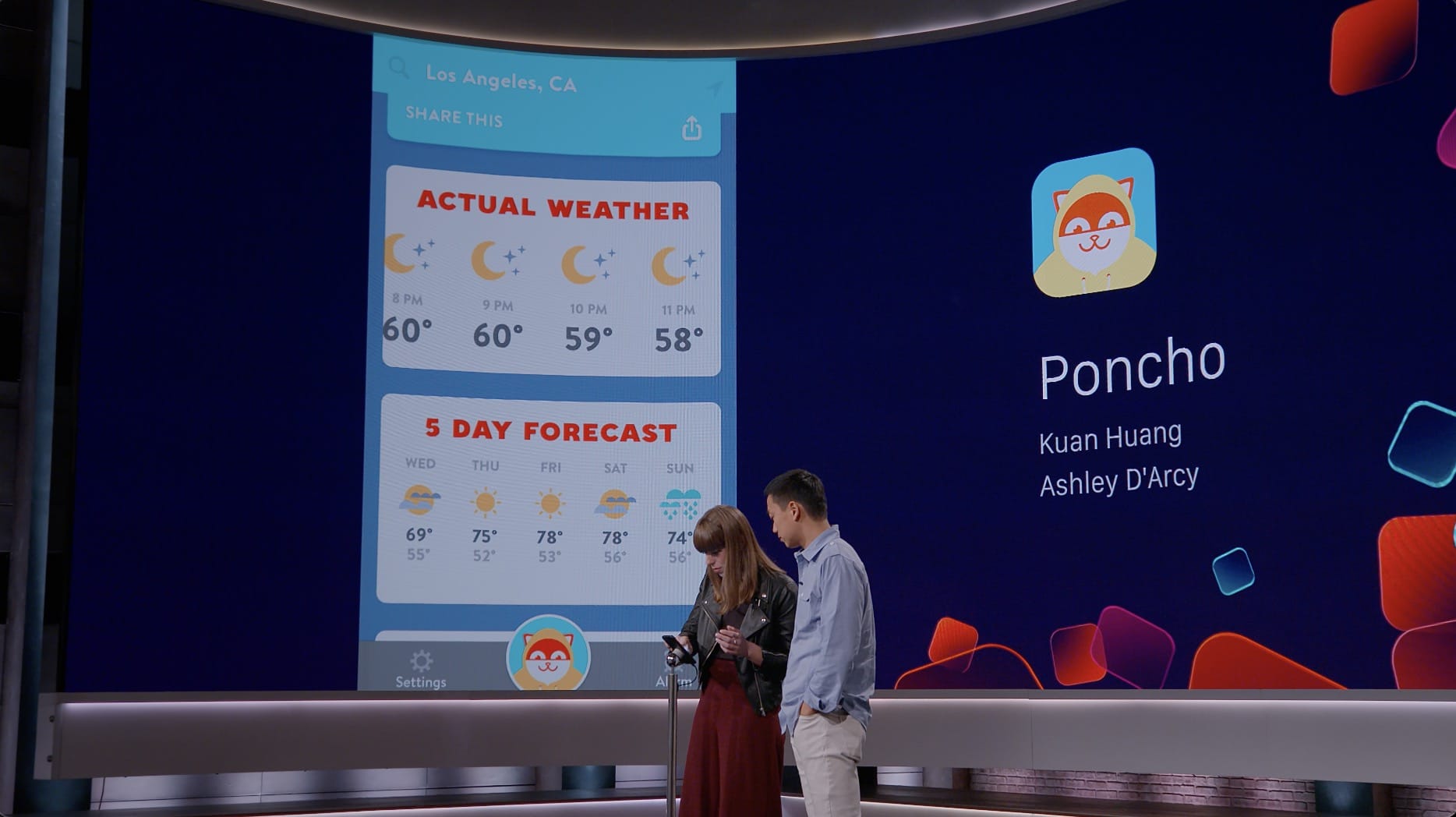 Poncho (ep 5)
Description

Cute weather app featuring a witty cartoon cat

Founder

Kuan Huang (co-pitched by Ashley D'Arcy, Head of Creative)

Requested

$5m

Mentor

Gwenyth Paltrow

Raised

$2m (Lightspeed)

Status

Acq. Dirty Lemon in 2018 (acquihire)
One of the more well-known apps to appear on the show, Poncho was already backed by Betaworks, parent company of other meme-y startups Digg and Giphy. At this point I don't know why Gwenyth is picked anymore, but I really loved hearing her give them startup advice only for the founder/CEO of Giphy in the next scene to go "lol no that's the dumbest idea ever, and the opposite of what you should do" (who, by the way, was already in their network and had no connection to Gwenyth). Following that good advice, they won the pitch, and Lightspeed accelerated Poncho to become acquihired the following year to a… checks notes… bougie detox drink company for its developers and messaging infra. But there are much, much worse fates in Silicon Valley.
Friendish (ep 6)
Description

Social app to make new friends

Founder

Requested

$500k

Mentor

Gary Vaynerchuk

Raised

—

Status

Failed to launch
Chandra got stuck with her only yes, Gary, who drops one of his more unusual mixed metaphors this episode: I'm betting on a jockey, not a horse… so I have to look under the hood to see what's there. Weird for a horse; inappropriate for a jockey. Gary did set her up with lunch with the founder/CEO of Tinder, who told her in a classy way her idea sucks. She then proceeded to pitch her idea to a SF VC with no app and a shitty, student-quality pitchdeck, resulting in neither funding from Lightspeed nor IndieGoGo. She currently has "TEDx speaker" listed on her LinkedIn bio.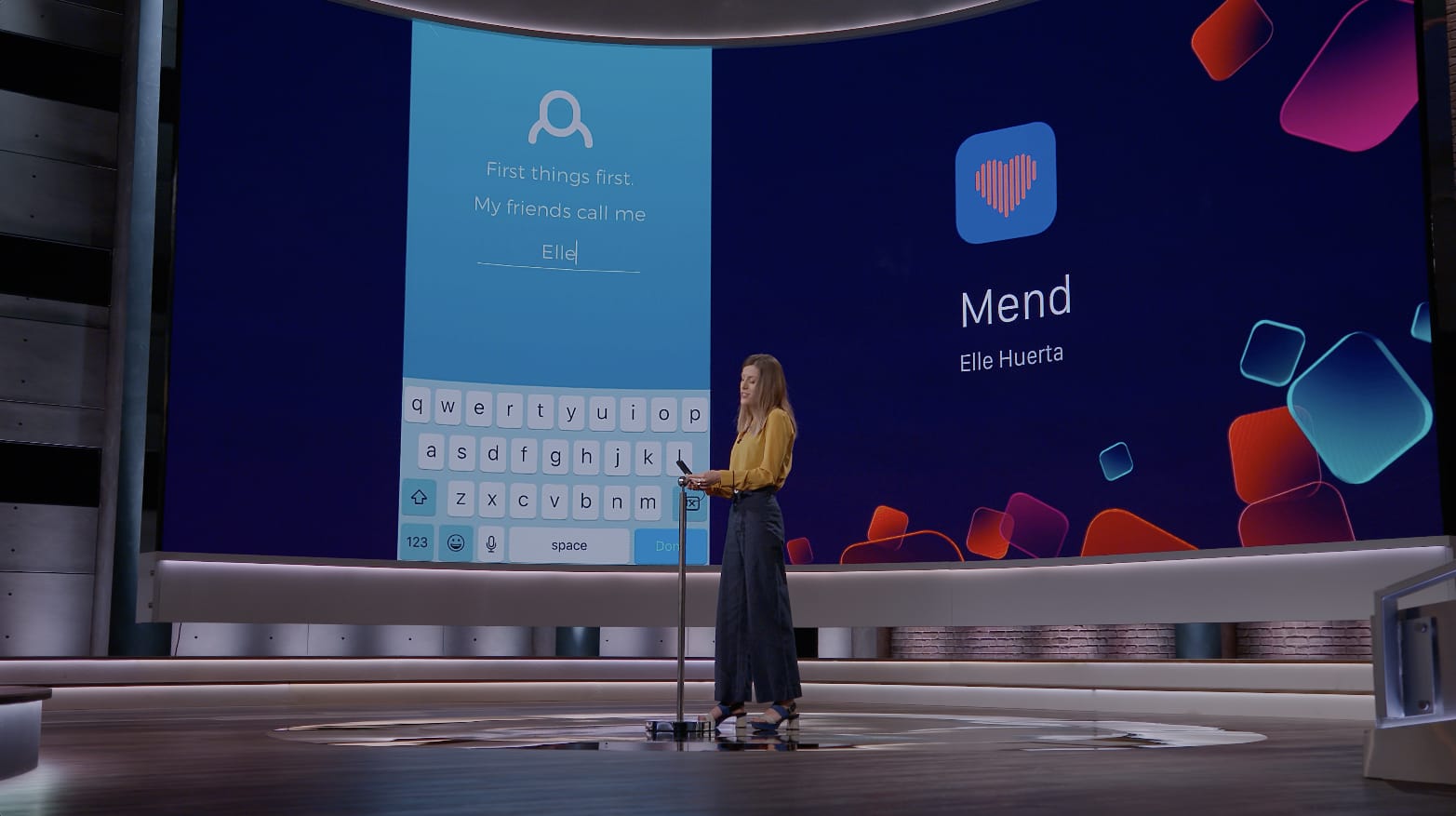 Mend (ep 6)
Description

Self-help therapy for broken hearts

Founder

Requested

$1m

Mentor

Jessica Alba

Raised

$200k (Lightspeed)

Status

Still going
Jessica helps Ellen spend 6 weeks changing her brand colors. Whether it was the new shade of blue or the founder's compelling data that sold Lightspeed to invest is hard to say. The app would go on to win the "Best of App Store 2018" award (which is not easy to get, and had nothing to do with this show). The company is still running today under a new CEO while the founder sits on the board.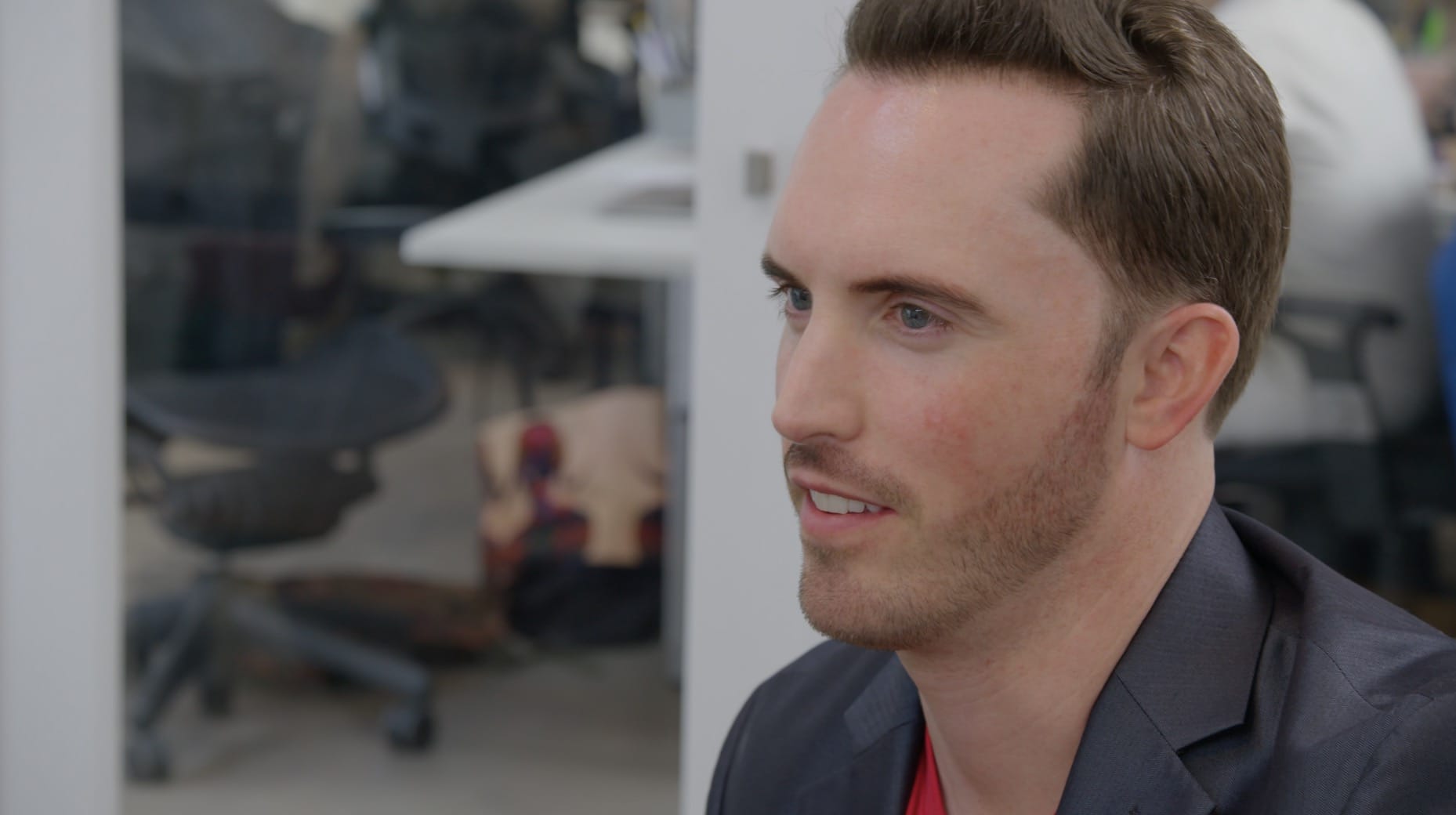 Fayr (ep 7)
Description

Shared calendar for divorced parents

Founder

Requested

$1.5m

Mentor

Gwenyth Paltrow

Raised

—

Status

Still going
Gwenyth goes full Goop™ in this episode, inviting her quack spiritual healer friend to cleanse this app's auras and remove its "againstness," whatever that means. Michael's eyes glaze over as it sinks in this is what selling your soul to the Devil looks like (or it could have been too many vagina candles lit). Lightspeed wasn't too jazzed about making money off divorcees so they didn't invest. But the product (which already had active users) is still active and alive to this day, with Michael still the full-time CEO of the company.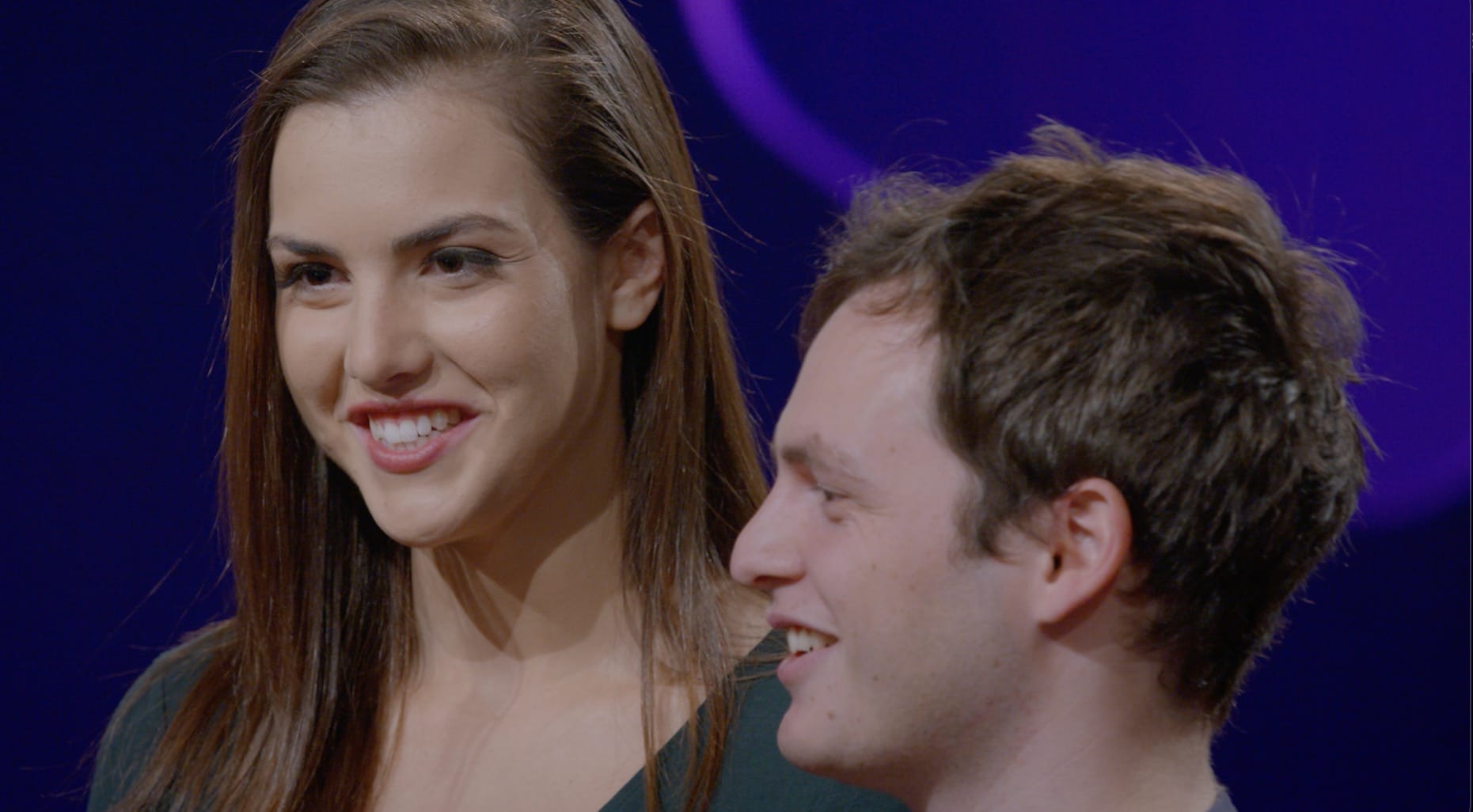 CrowdAmp (ep 7)
Description

AI messaging app for influencers to talk to their fans

Founders

Requested

$250k

Mentor

Gary Vaynerchuk

Raised

$250k (Lightspeed)

Status

Failed to launch
As their perfect target demo, Gary was practically foaming at the mouth to jump on an app to grow influencers' audiences. But I'm not sure what he did for them, as the only short clip of his mentorship consisted of pulling random people into his office to say the app looked neat. Due to an impressive demo, however, they raised some investment money from Lightspeed. But only enough to validate the idea, which seemed to not have gone anywhere. Since then, Ruben continues to be a talented developer and entrepreneur involved in the AI and robotics space. Alexandra went on to be an even bigger chess phenom than she already was. She has her own Wikipedia page, for crying out loud. Good for her.
Evolve (ep 7)
Description

Calorie counting app

Founder

Requested

$650k

Mentor

Jessica Alba

Raised

—

Status

Failed to launch
Jessica does what she does best and wastes 6 weeks changing colors and making inconsequential branding tweaks. The two (founder/CEO, and some influencer guy) failed their pitch as another neat tech demo with no clear business model. They were able to raise money from other sources, but I couldn't find evidence of a downloadable app ever being released (or if they did launch, it wasn't out for long before they pulled the plug). I couldn't find what the CEO has been up to since the show aired. The weird influencer he brought along with him to pitch has been making Fortnight content and music videos with Jake Paul and a 6-year-old.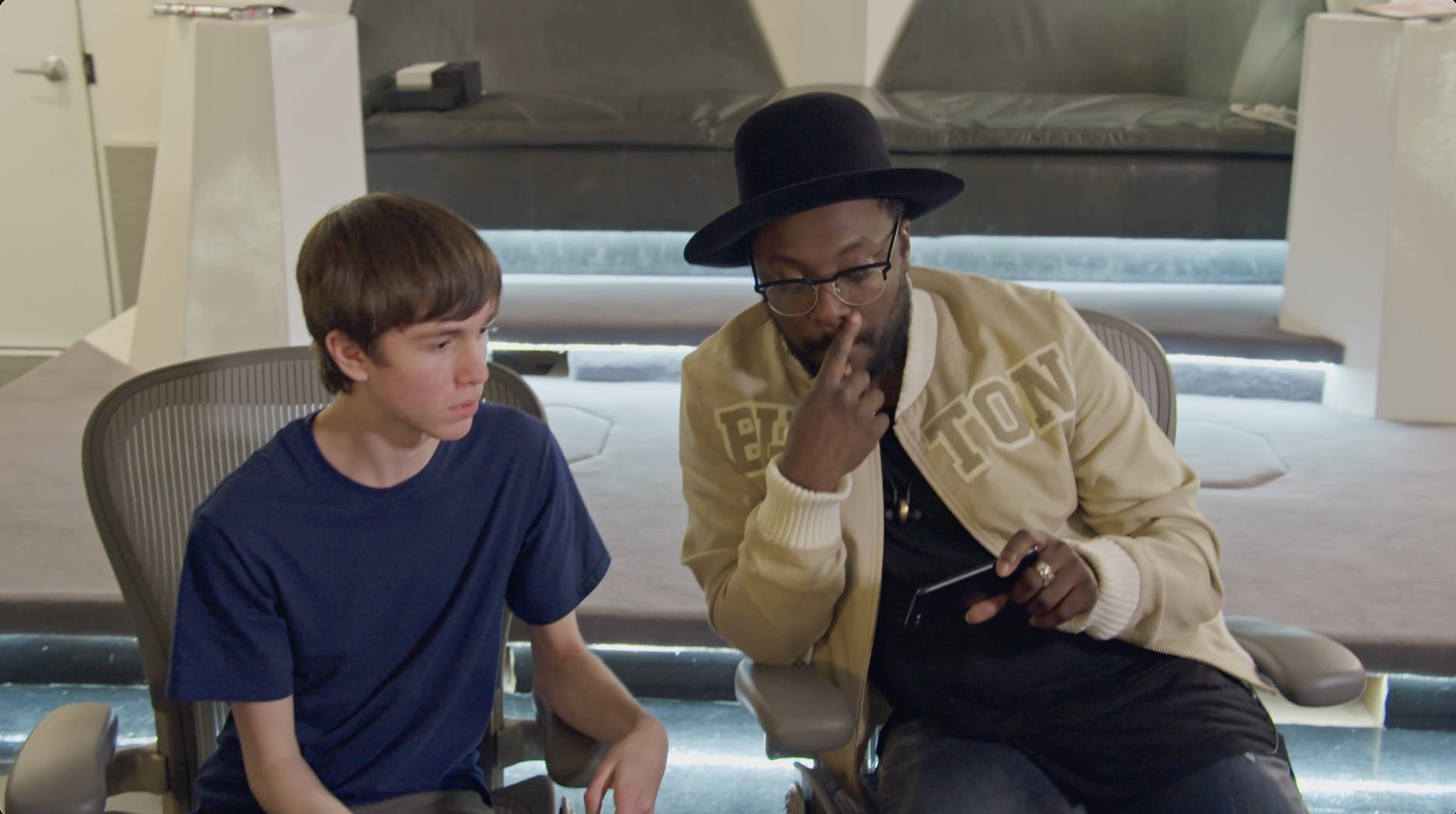 Teleportal (formerly WiTag) (ep 8)
Description

AR laser tag game

Founder

Requested

$1.1m

Mentor

will.i.am

Raised

$100k (Lightspeed)

Status

Still going
Thomas Suarez was somewhat of a wunderkind, known as the famous 12-year-old app developer. Now a 17-year-old developer, he tries his hand at dabbling in entrepreneurship only to be thrust onto will.i.am to answer hard questions like what he's doing to "clean the bugs" (will.i.am is a master chameleon, able to blend in anywhere and even speak like a seasoned developer that cleans bugs). Though his app feels like a hackathon project, Lightspeed still gives a couple months of runway to Thomas to validate his idea, even if for no other reason than maintain a connection to an ambitious kid that's good at attracting press and clearly going places. And in a heartwarming ending, WiTag is still around, still run by Thomas, and is the legal business name of Teleportal.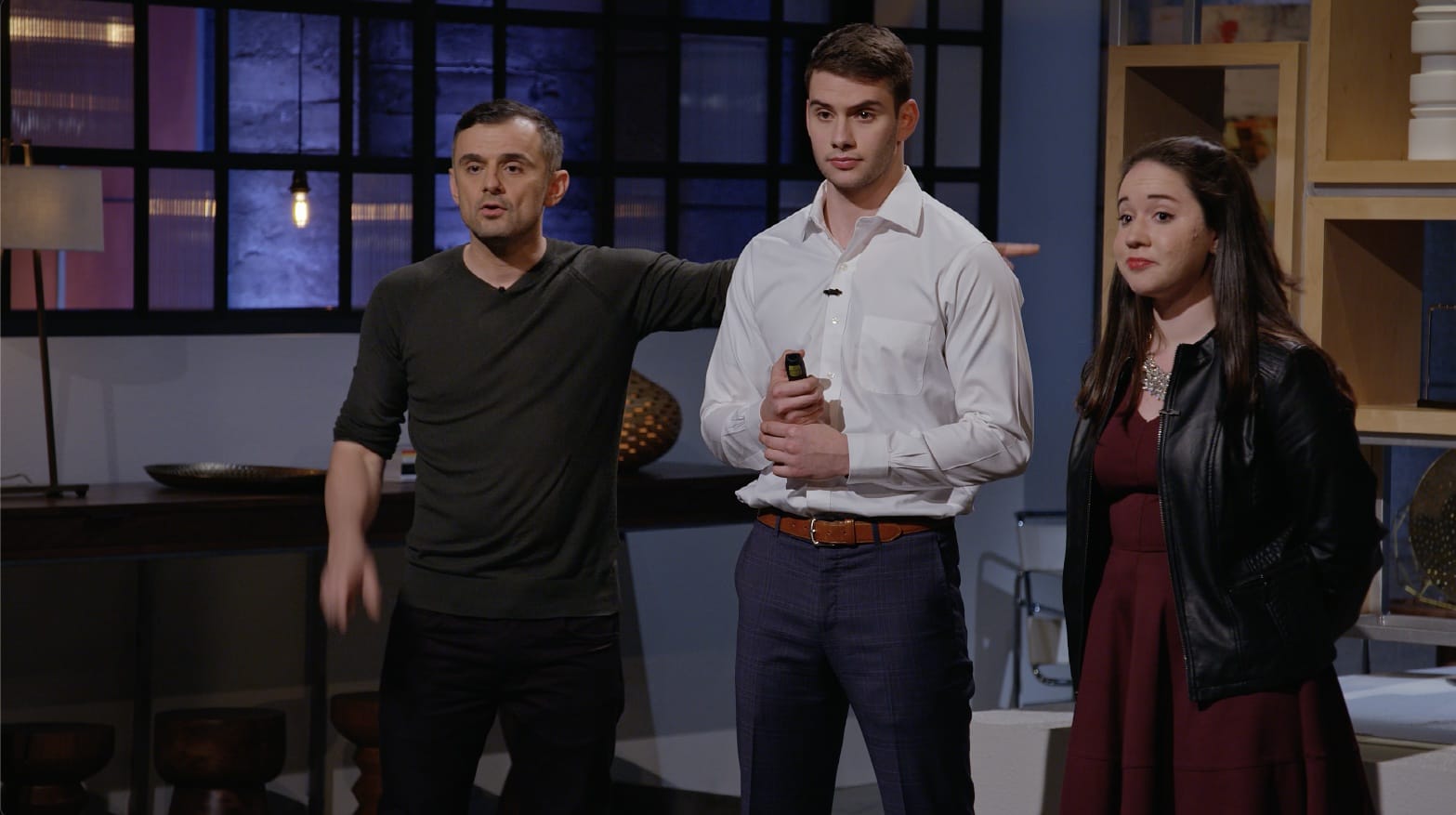 TABu (ep 8)
Description

Mobile payments for nightclubs

Founders

Requested

$500k

Mentor

Gary Vaynerchuk

Raised

—

Status

Fizzled
Solving the sisyphean problem of drunk people leaving their credit cards in bars by requiring drunk people to use a shitty app instead (while charging businesses sky-high transaction fees to use said shitty app) is one business idea you could have. But it is not a business idea that can make money. The founders failed to catch any crumbs falling off Lightspeed's table, but still tried to grow the business organically for about a year before giving up. Kyra went on to become a NYC investor while Anthony took up 3D modeling and became an animator at Pixar, which sounds like a blessing in disguise this didn't take off.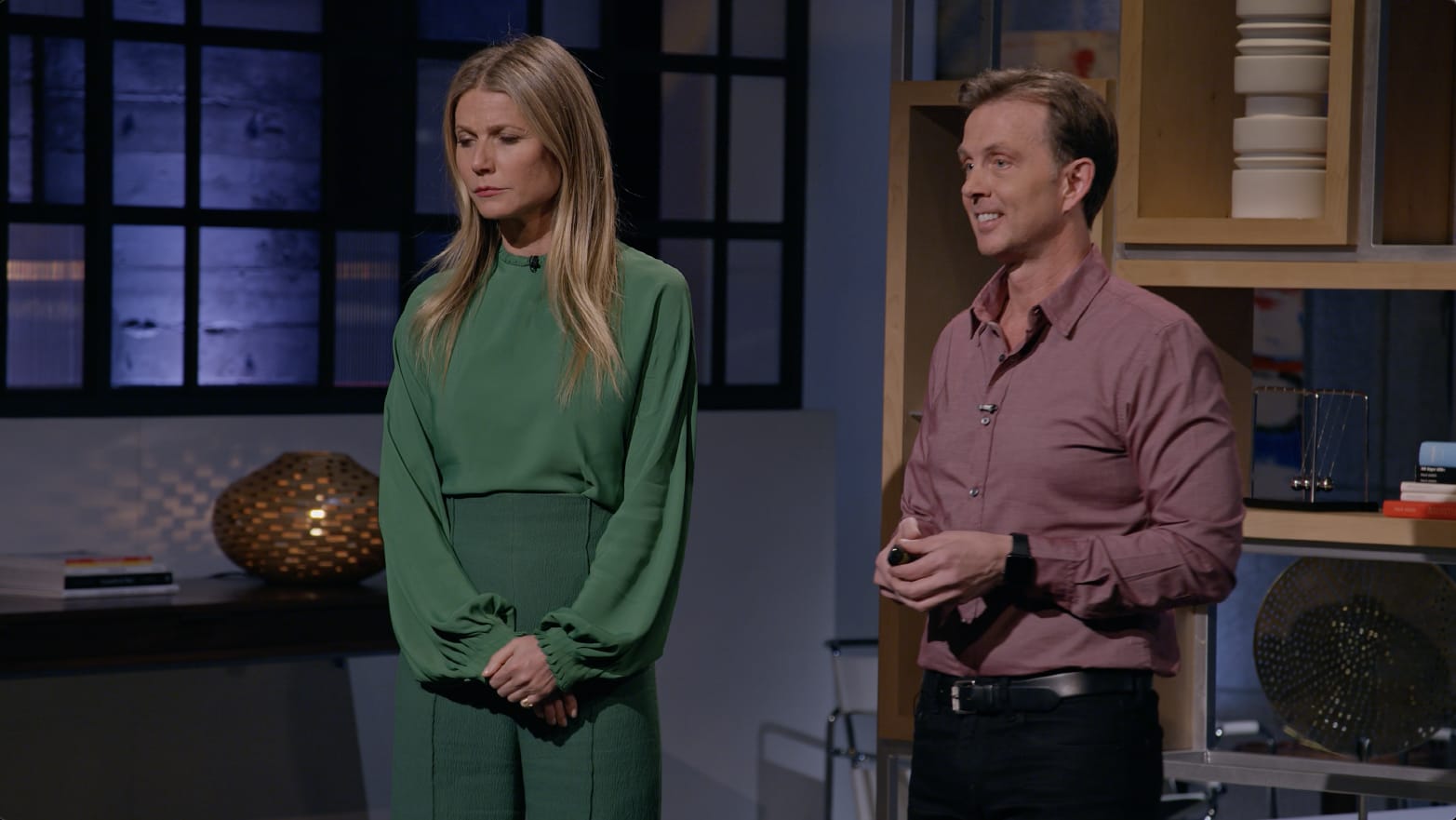 Abra (ep 8)
Description

Crypto

Founder

Requested

$19m (Series B)

Mentor

Gwenyth Paltrow

Raised

—

Status

Still going
I don't know what Bill Barhydt, a former analyst for Goldman Sachs and former director of Netscape, is doing on this show. I also don't know why Gwenyth called one of Airbnb's founders just so he could explain how Airbnb works like Bill is five years old (Bill is not only significantly older; you can watch him age rapidly during the call). But I do know Bill is here to do 2 things: chew bubble gum and peddle his crypto shit, and he's all outta bubble gum. Lightspeed, full up on both, passes. Bill is still peddling his crypto shit to this day, though with it being crypto there's no telling how (un-)successful it's been.
Afterbox (ep 9)
Description

Create digital timecapsules that live on after you pass

Founder

Requested

$250k

Mentor

Gwenyth Paltrow

Raised

—

Status

Failed to launch
In man's neverending quest for immortality, our latest collective attempt is by placing memories in a privately-owned digital ecosystem a few years old in the hopes it will last for centuries to come. As long as you're alive to pay the bills. Gwenyth, smelling a wedge into pseudohealth, jumps in. She uses the 6 weeks to redesign the developer-designed UI in the hopes of a better pitch deck. While he doesn't secure the funding, Lightspeed does invite them to come to their summercamp to polish the idea further. Though it doesn't look like the app ever launched, Zack's career did, and he would go on to work on developing resources for the game development tool, GameMaker.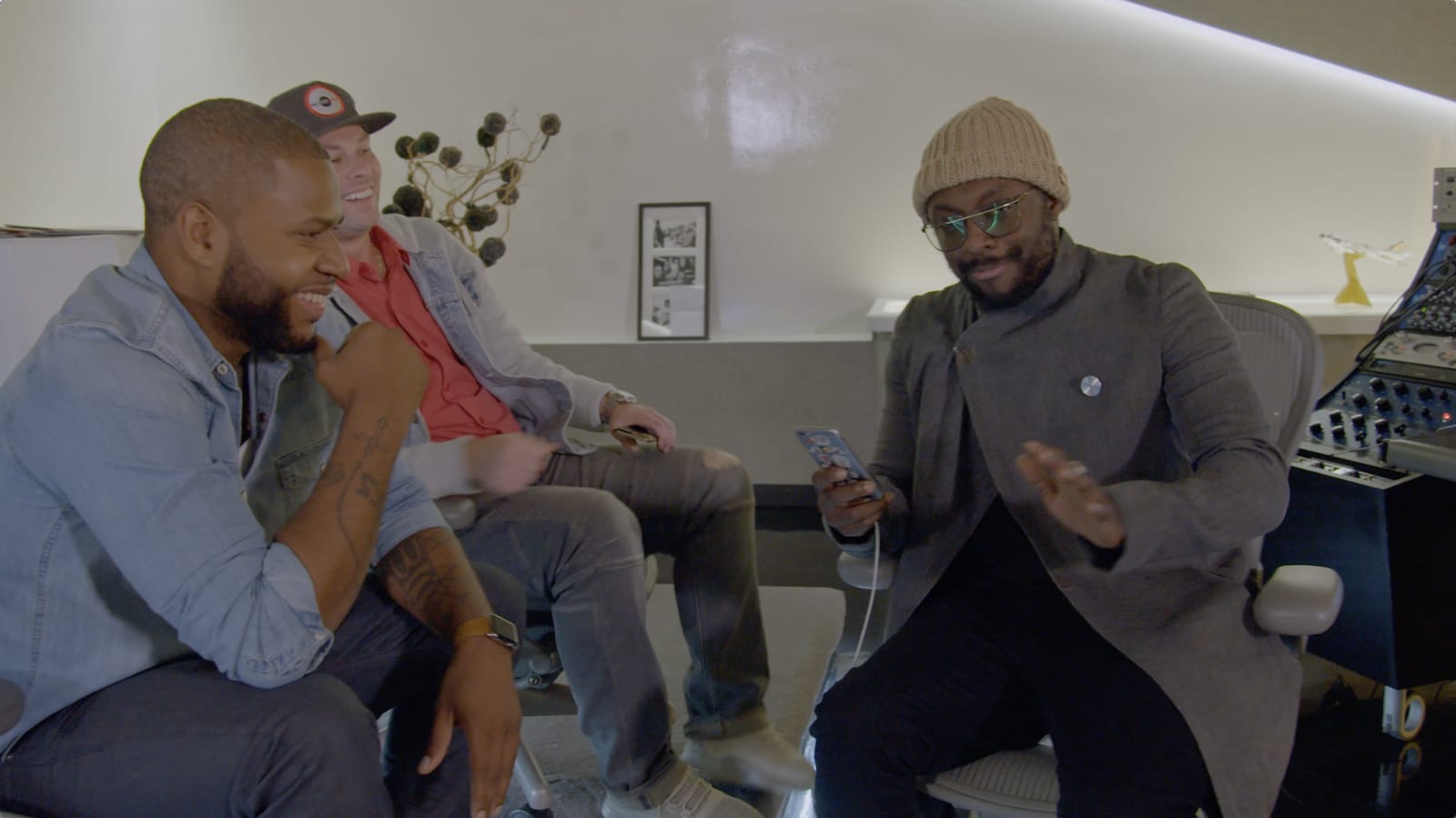 Cre8tor.App (formerly RecordGram) (ep 9)
Description

Instagram for vocalists

Founders

Requested

$2m

Mentor

will.i.am

Raised

$650k (Lightspeed)

Status

Rebranded to Cre8tor.App
Finally, a music app—an opportunity for will.i.am to shine. And in a refreshing change of pace, he does. will.i.am gives uncharacteristically-competent insights when within his sphere of knowledge, and even helps out in the pitch meeting. Lightspeed does invest, though only a meager amount, probably because they've heard enough pitches they could smell the company would fail to deliver a single thing they promised. The company is still "around" today as Cre8tor.App (or at least, they still pay their site bills). Erik's title on LinkedIn is still CEO of Cre8tor.App, as well as CEO of a tax shell based in the Cayman Islands. His LinkedIn bio currently reads "#1 Cryptocurrency Real Estate Agent." DJ Blackout is still doing DJ Blackout stuff.
8 TV (formerly Eight) (ep 10)
Description

Instagram if it were 100% ads

Founders

Requested

$1m

Mentor

Gary Vaynerchuk

Raised

$250k

Status

Fizzled
By the final episode, you can tell even the editors are tired and skeptical anyone is still watching by the fact they left in a clip of will.i.am shouting "Bad decision! Bad decision!" with the founders' picking Gary, and Gary responding with "he's right; he hates me." Gary confirms will.i.am's fears by not only backing the dumbest idea in the entire show (and that's saying something), but somehow makes it even dumber. But kudos to the pokerfaced founders who didn't burst out laughing when Gary drops the word "teenybopper" in a sentence unironically. To no one's surprise, no one wants to download a social media platform to watch ads. Despite Lightspeed throwing them a bone (after roasting them), the company fizzles not long after the show.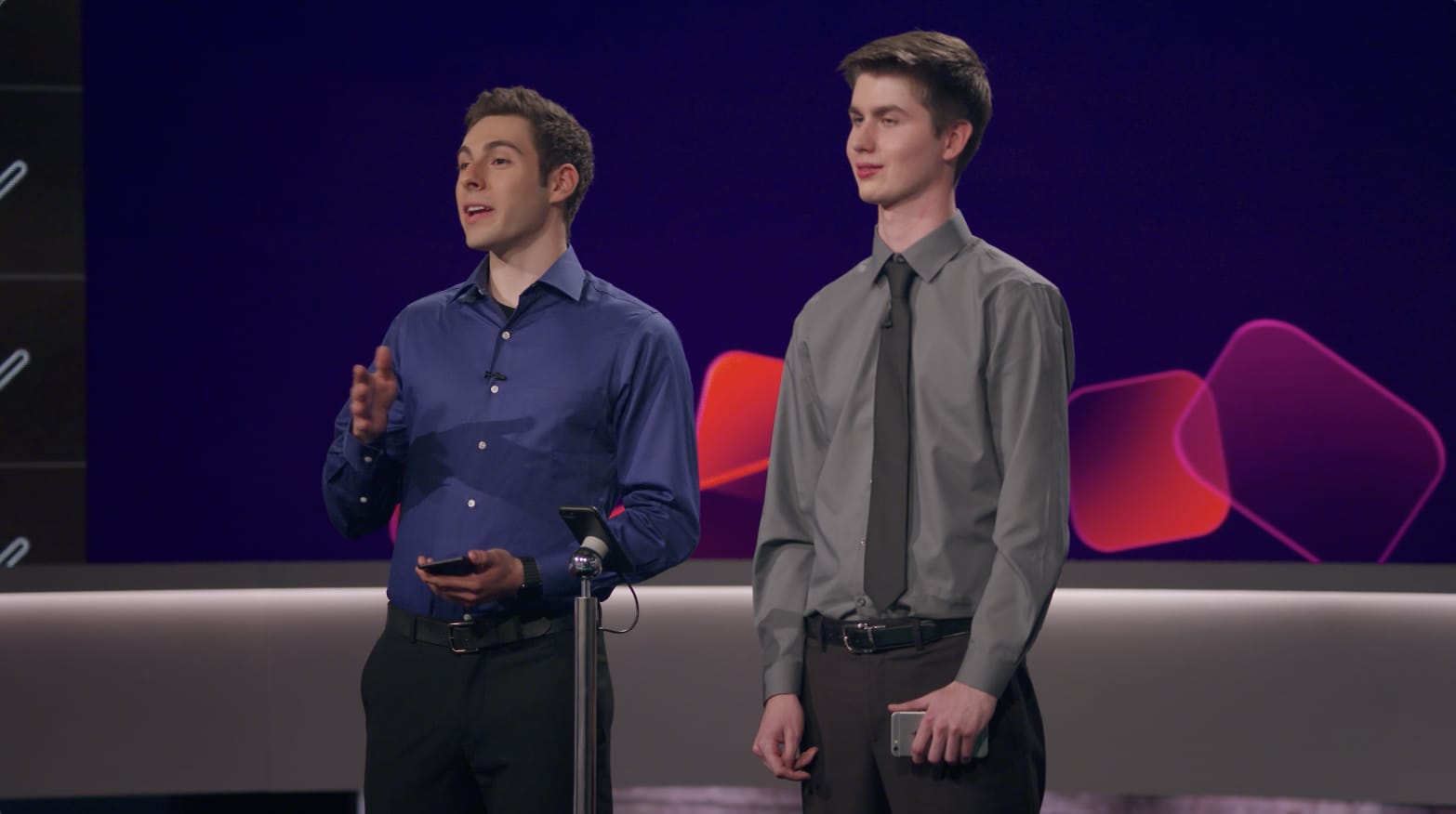 Aux (ep 10)
Description

Digital aux cord

Founders

Requested

$300k

Mentor

will.i.am

Raised

$50k

Status

Failed to launch
Juxtaposing the dumbest idea in the season is its best (by highschoolers, no less!): an app that solves the "pass the aux cord" problem by letting friends add music to a shared queue and listen together, whether at a party or online, and upvote/downvote which song plays next in the playlist. While the business aspect may be missing (again, highschoolers), it's the app idea with the highest download potential in the show. In addition to seeing a fun pitch we care about, we also get the double treat of watching a verbal fight between Gary and Will that started because Gary's mad he's never had the aux cord problem because no one invites him to parties. Though the VC didn't invest in their idea as a company, they did give the highschoolers $50k to buy candy for being good little boys. Though the app never launched, both Thanasi and Brian would go on to illustrious careers as iOS developers, with Brian working at Apple as of the time of this blog post.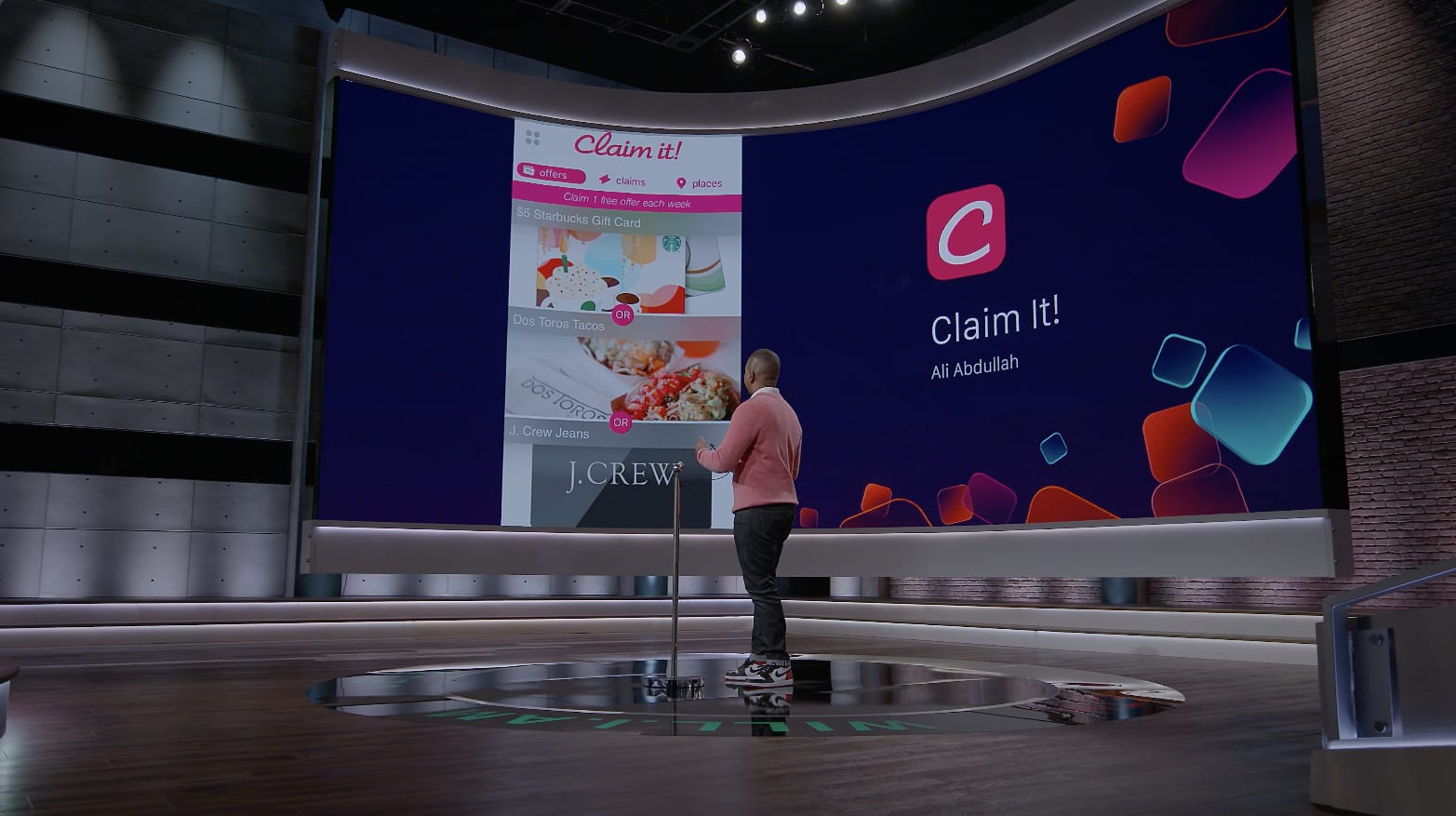 Claim It! (ep 10)
Description

Win giveaway prizes by watching ads

Founders

Ali Abdullah, Kaza Razat, and Khalid Mills

Requested

$3.5m

Mentor

Jessica Alba

Raised

—

Status

Vanished
The honor of the final pitch of the show goes to the heartstrings story of Ali, whose business acumen and dev skills helped pulled him out of homelessness on the streets of New York. As probably the most likeable person who's pitched, we want Ali to win at any cost. Though the business model seemed sound and they had hundreds of thousands of active users, Lightspeed didn't want to fork over $3.5 million to in their eyes uncertain management (take from that what you will). The app seems to have not lasted in the app store much longer after the show. I couldn't find Ali online, but hope he is well and wish him all the best.
---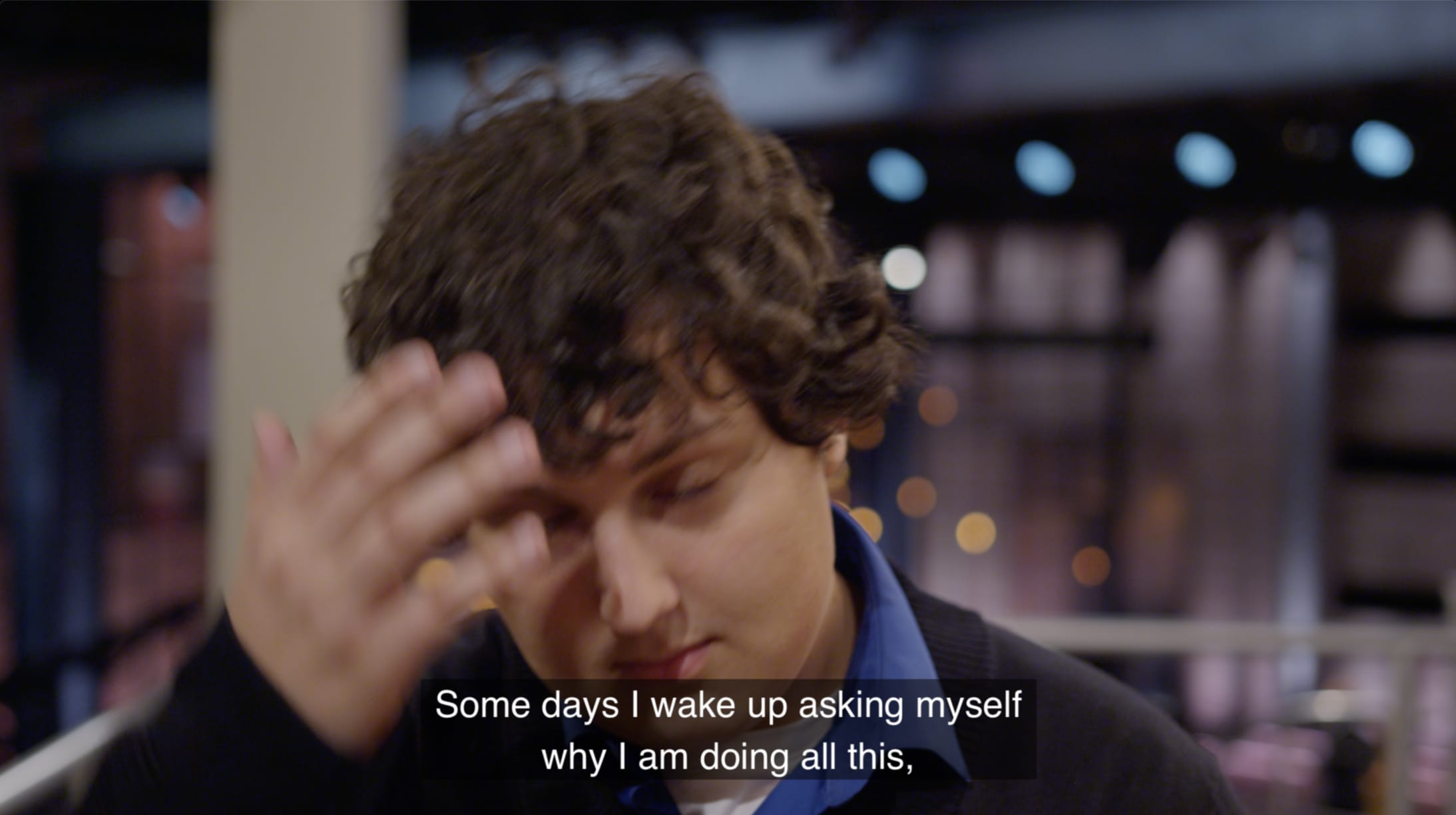 I have no way to really sum up this article other than pity. Pity for all the people that worked so hard on this flaming turd of a show. Pity for all the poor interns that had to lose braincells listening to Gwenyth Paltrow's vagina-scented babblings. And pity for myself, for being dumb enough to dig up this TV show from the internet graveyard and subject myself to it all over again.
See you next holiday season for something even more horrible! ♥️